Sherp-o-ween – DomainSherpa Review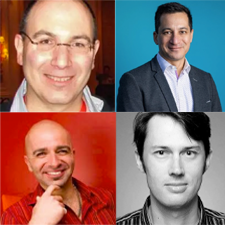 "This is the show where we get into the minds of successful domain name investors – people we call Sherpas – and talk about the value of specific domain names. By listening to the Sherpas, we expand our thought process so we can become more successful investors ourselves.
In this DomainSherpa Review:
– We learn what the Sherpas bought or sold recently: SellMyHome.com, RPGO.com, FleshAndBlood.com, Lookalike.com, HONQ.com
– Get your bids in soon for these NameJet auctions: Scotch.org, CourtReporter.com, Emergency.org…
– And much more!

We're joined by five Domain Sherpas: Ammar Kubba, Larry Fischer, Adam Strong, Richard Lau, and Andrew Rosener."