The DomainSherpa 2022 Holiday Spectacular! – DomainSherpa Review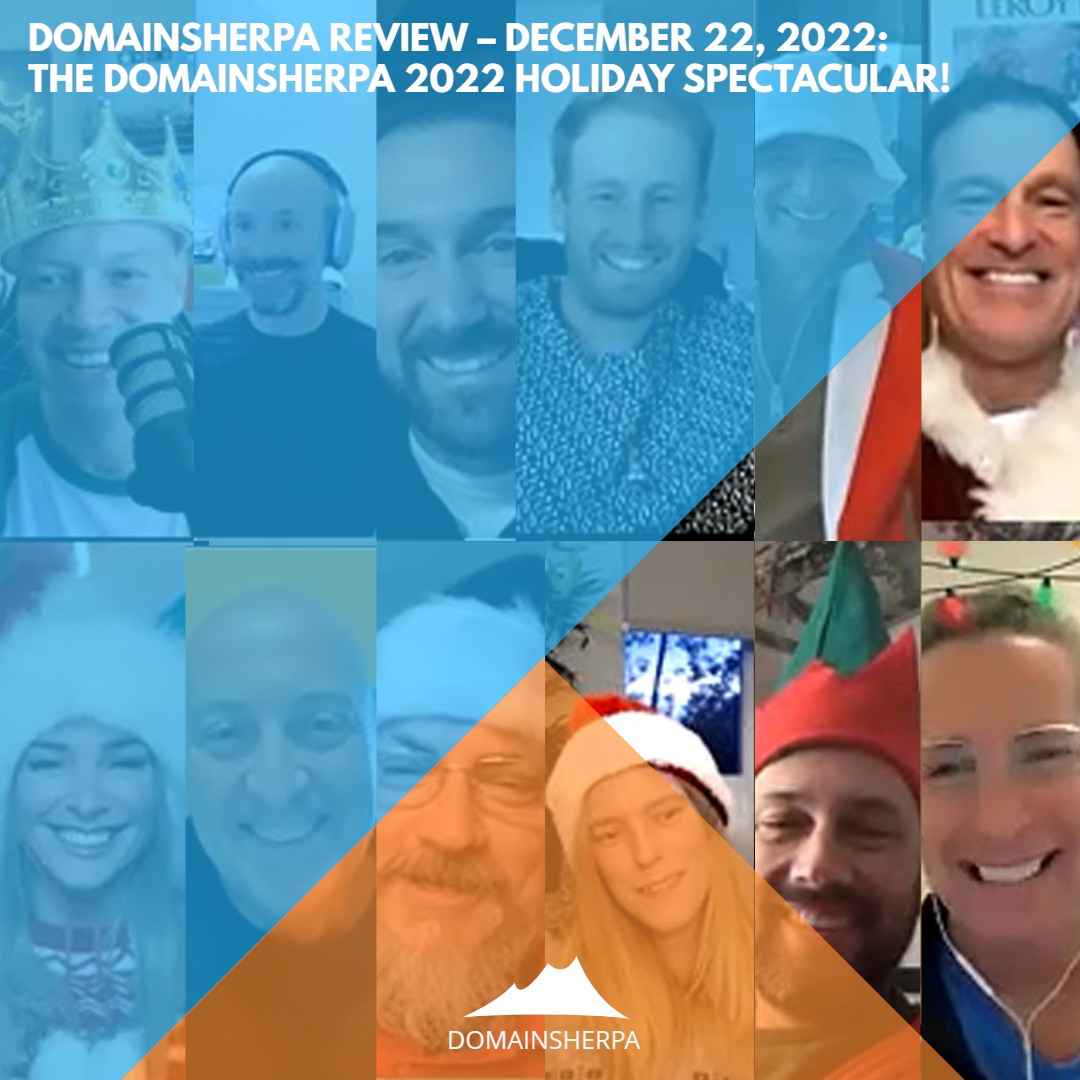 "In this episode:
We kick off the 2022 DomainSherpa Holiday Spectacular!;
In this special episode, the Sherpas play a Secret Santa game, where everyone hand-registered a domain for someone else on the show and the rest of the panel guesses which Sherpa the domain name is for;
The Sherpas play a quick version of The Domain Game (starting at the 47:36 mark), where they guess what certain domains were bought and sold for and discuss the reasons behind their evaluations. Today's domains are Reflect.net & Deep.co;
They review a list of domains about to come up for auction on NameJet.com, including HyperFocus.com, CountryCabin.com, RockingHorses.com, & ESQ.net;
Plus, all DomainSherpa podcasts are now up on our YouTube channel at DS.tv, and much more!
JT is joined by a huge cast of characters – so be sure to tune in!! And Happy Holidays!!"
🚨NEW EPISODE DROP🚨
A bunch of #Sherpas celebrate the #holidays w/ a special episode & play #SecretSanta, the #DomainGame, review #domains up for auction on @namejet & more.
You don't want to miss this hilarious episode!
👇https://t.co/NJAJEAu5uj#domainnames #happyholidays pic.twitter.com/ZJuNLbTlXo

— DomainSherpa (@DomainSherpa) December 22, 2022