What's Your Favorite Scary Movie? – DomainSherpa Review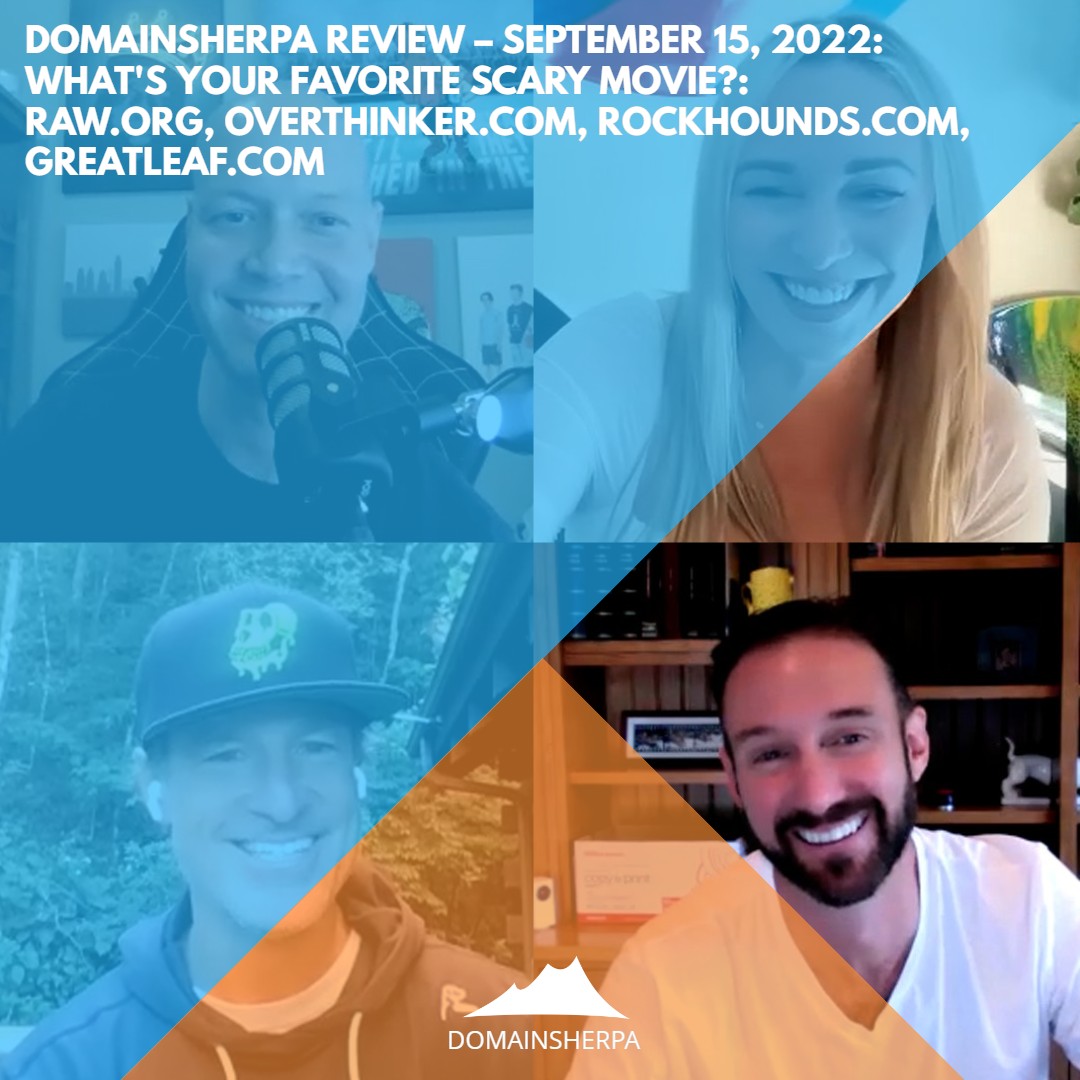 "In this episode:
The Sherpas play The Domain Game, where they guess what certain domains were bought and sold for and discuss the reasons behind their evaluations. Today's domains are Raw.org, Overthinker.com, Rockhounds.com, GreatLeaf.com, & more;
They review a list of domains about to come up for auction on NameJet.com, including OceanClub.com, IPManagement.com, NewEmpire.com, and LaLa.net;
Also, they recap some of their favorite scary movies of all-time from the 52:38 mark thru 57:51;
Plus, all DomainSherpa podcasts are now up on our YouTube channel at DS.tv, and much more!
JT is joined by Shane, Braden, & Jen – so be sure to tune in!!"
The latest #DSReview is out w/ @J10enbaum @ShaneCultra @BradenPollock & @jensale playing #TheDomainGame, reviewing #domains available for auction on @namejet, chatting about their favorite scary movies, & more. Check it out! #DomainNames #OutworkTheSmart https://t.co/6RSy3neIVr pic.twitter.com/ZiJv6TKFIl

— DomainSherpa (@DomainSherpa) September 15, 2022