Goin' Troppo with Jen Sale – DomainSherpa Review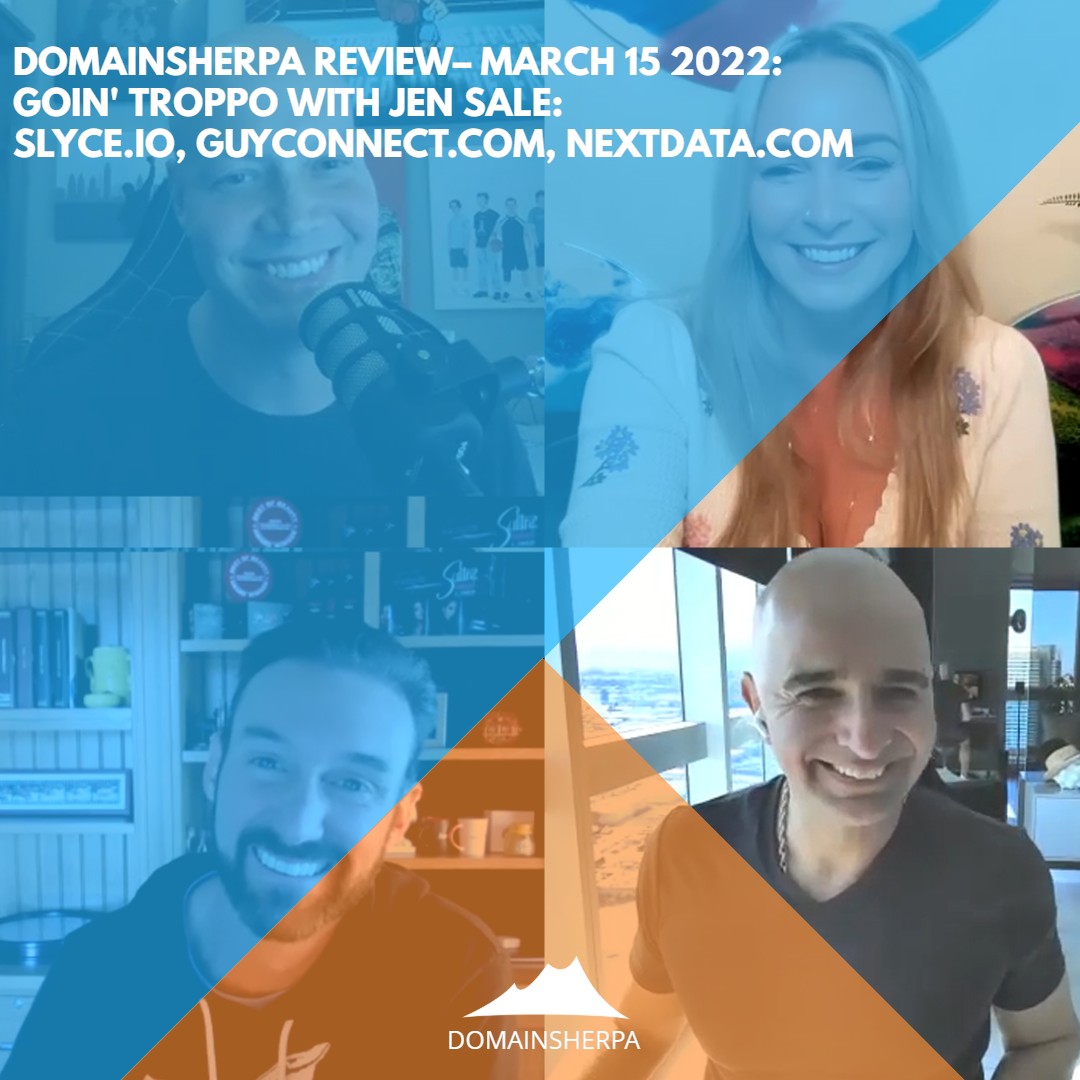 "In this episode:
The Sherpas play The Domain Game, where they guess what certain domains were bought and sold for and discuss the reasons behind their evaluations. Today's domains are Slyce.io, GuyConnect.com, and NextData.com;
They review a list of domains about to come up for auction on NameJet.com, including Erosion.com, Ventriloquists.com, BusyBox.com, and Reg.org;
They also talk about NamesCon 2022, and;
The Sherpas each disclose their high range limit for Buy It Now pricing.
Plus much more!
JT is joined by special guest, Jen Sale of Evergreen.com, plus Braden Pollock & Ammar Kubba – so be sure to tune in!!"
TYSM 4 havin' me @J10enbaum @DomainSherpa 🤙

TL;DW
– JT's AKAs 🤌 'Olivia Newton-JEN' @olivianj ❤️
– Sherpa merch on backorder #winnerwinnerchickendinner 🐥
– 🐨 accent = lost in translation
– AUD is a thing 😉
– Missin' my domain fam 🥺 @AmmarKubba @BradenPollock#domains https://t.co/70Tu32vXW4

— Jen Sale (@jensale) March 16, 2022