Hockey.com is For Sale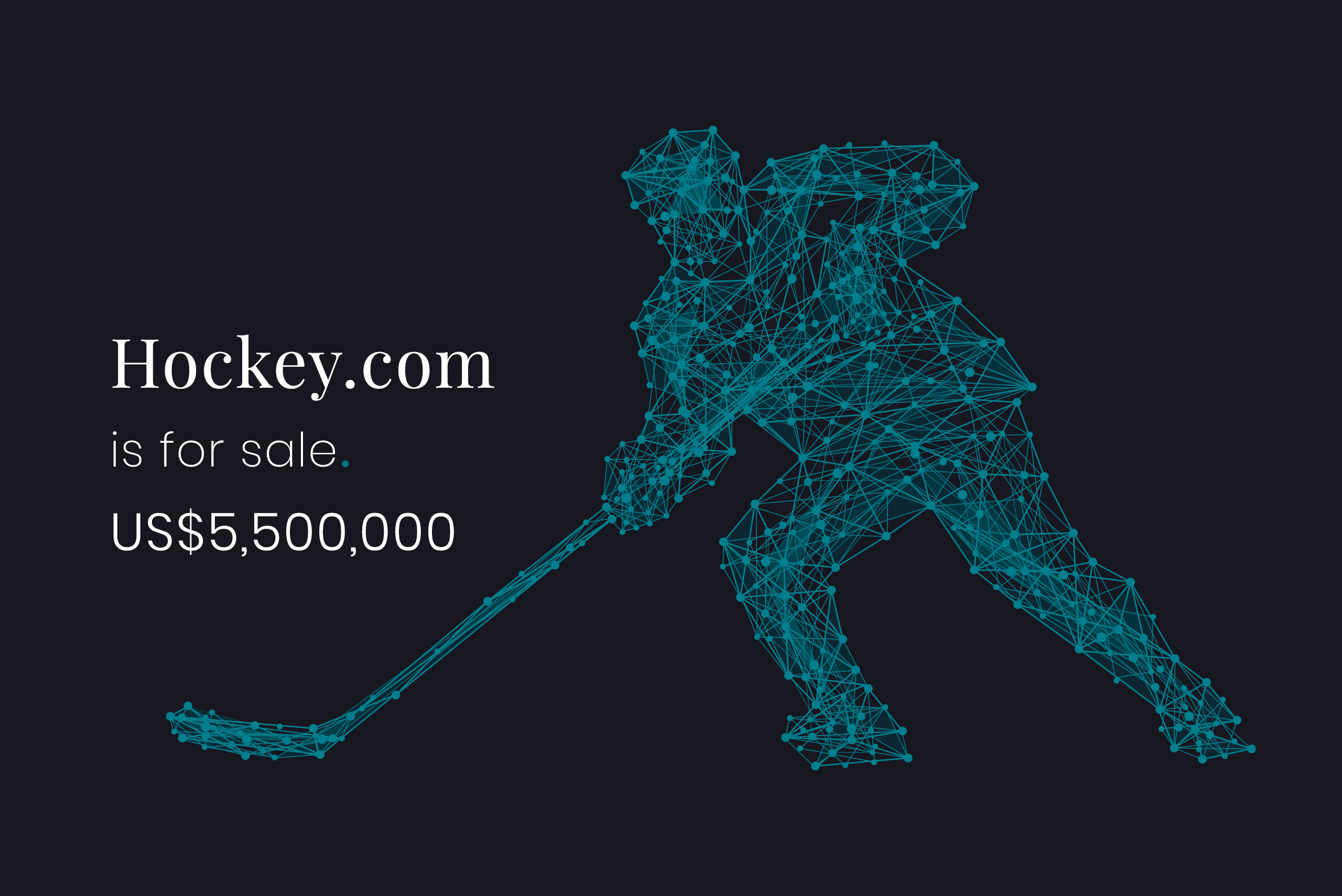 Sunshine Coast, Australia (17 March, 2022) – Evergreen Group, Inc., a leading domain name broker, have been appointed the exclusive broker of the domain name asset, Hockey.com. The premium 26-year-old, industry-defining, one-word .COM is listed for $5,500,000 million USD.
In the 2019/20 season, the total revenue of the National Hockey League (NHL) was 4.37 billion U.S. dollars. In addition, the sports betting industry is worth an estimated $3 trillion with the biggest bets placed around major games including the hockey finals. Plus, there are more than 90,000 monthly Google searches for the term "hockey". For these reasons, Hockey.com would dominate a lucrative sporting industry with instant online authority and credibility.
Several major companies have secured premium domains to position themselves as trusted industry authorities in their sports, such as, Racing.com, Cricket.com, Basketball.com, F1.com and Tennis.com.
"The branding and commercial potential for this asset is huge!" said Jen Sale, CEO of Evergreen.com. "Any and all major organisations, outlets and/or public figures in the hockey space cannot overlook this great opportunity."
To learn more, please visit www.evergreen.com/hockey-com, email hockey@evergreen.com or phone/TXT +1 (815) 570 9656.
###
Note to Editor: Images, logos and interviews upon request.
About Evergreen Group, Inc.
Evergreen Group, Inc. is an industry-leading domain name broker that leverages more than 20-years of experience to confidentially acquire and sell high-end domain names. Our mission is to connect start-ups, major brands, agencies, investors and public figures worldwide with great domains that grow great business. Evergreen also operates an ICANN-accredited domain name registrar and provides brand naming, appraisals and portfolio management services. For more information, please visit www.evergreen.com and follow @evergreendotcom on LinkedIn, Twitter and Facebook.
Contact:
Jen Sale, CEO
Evergreen Group, Inc.
Phone/TXT: +1 (815) 570 9656
Email: jen@evergreen.com
LinkedIn: https://www.linkedin.com/in/jensale
Twitter: https://twitter.com/jensale