Wiz.com is For Sale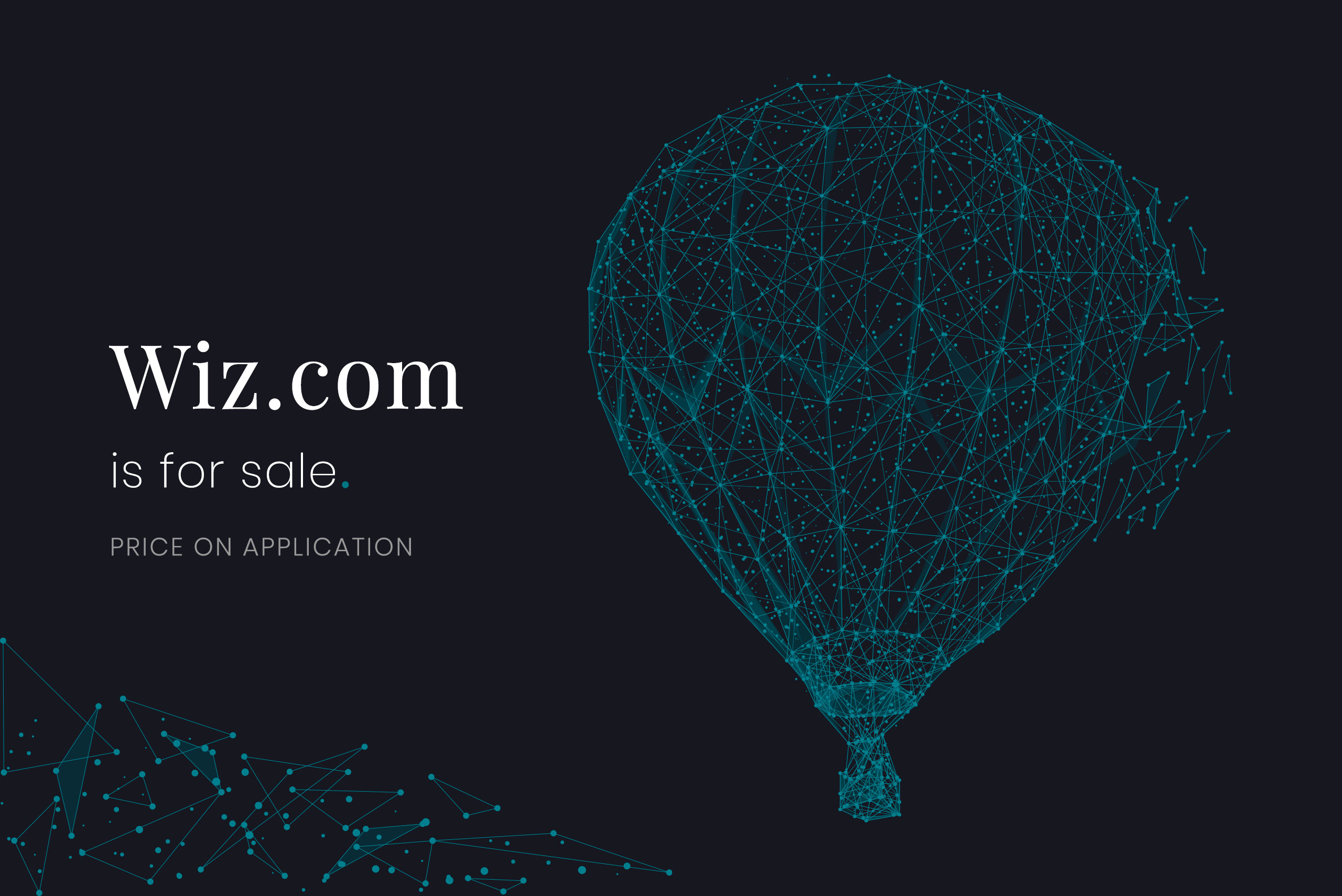 Sunshine Coast, Australia (26 March, 2022) – Evergreen Group, Inc., a leading domain name broker that specialises in selling and buying premium 1word .COM domains, has been selected as the exclusive broker of the domain name, Wiz.com.
First registered in 1993, this unique digital asset is a rare 3-letter English dictionary .COM that is short, positive, easy to spell/pronounce/type/recall, promoting online brand authority and, in turn, trust.
As such, several notable companies already leverage 3-letter English dictionary .COM names, including Cat.com, Gap.com, Bit.com, Sap.com and Fox.com, to name a few.
In terms of publicly reported comparable domain name sales, Ice.com sold for $3.5 million USD, Fly.com for $2.89 million USD, Tom.com for $2.5 million USD and Men.com sold for $1.32 million USD.
"Domains like Wiz.com rarely become available for acquisition," said Jen Sale, CEO of Evergreen.com. "If this domain name speaks to your business and brand, I strongly encourage you to seize this opportunity and get in touch with our team today."
To learn more, please email wiz@evergreen.com or phone/TXT +1 (815) 570 9656.
###
Note to Editor: Images, logos and interviews upon request.
About Evergreen Group, Inc.
Evergreen Group, Inc. is an industry-leading domain name broker that leverages more than 20-years of experience to confidentially acquire and sell high-end domain names. Our mission is to connect start-ups, major brands, agencies, investors and public figures worldwide with great domains that grow great business. Evergreen also operates an ICANN-accredited domain name registrar and provides brand naming, appraisals and portfolio management services. For more information, please visit www.evergreen.com and follow @evergreendotcom on LinkedIn, Twitter and Facebook.
Contact:
Jen Sale, CEO
Evergreen Group, Inc.
Phone/TXT: +1 (815) 570 9656
Email: jen@evergreen.com
LinkedIn | Twitter