Short But Sweet – DomainSherpa Review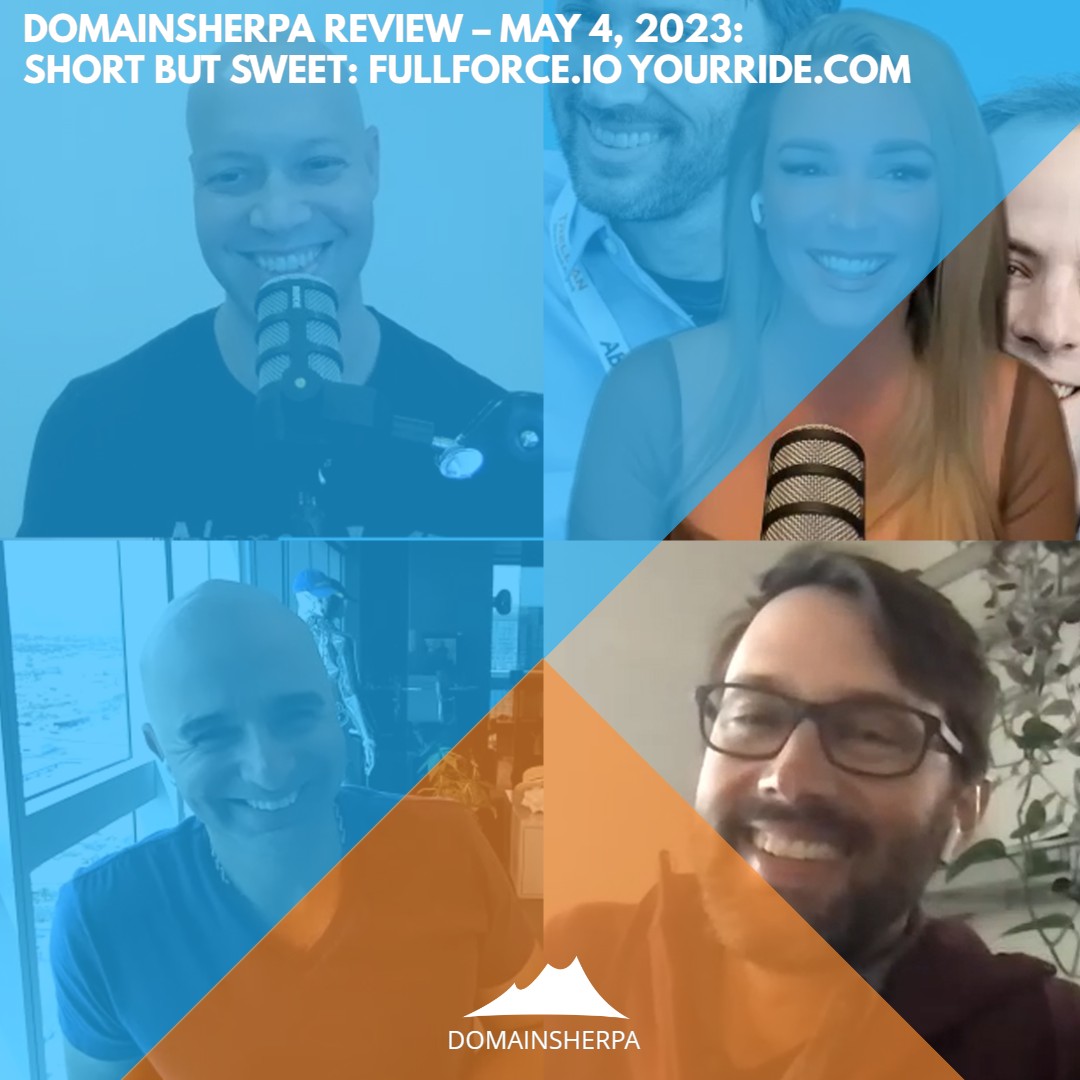 "In this episode:
They play an abbreviated version of The Domain Game (starting at the 7:38 mark), where they guess what certain domains were bought and sold for and discuss the reasons behind their evaluations. Today's domains are FullForce.io and YourRide.com;
They review a list of domains about to come up for auction on NameJet.com, including Tactical.org, PopUps.com, & Purified.com;
Two of the domains on the NameJet list, GoldenGloves.com & ButtholeSurfers.com, lead the Sherpas into some dialogue about IP rights and trademarks;
They share some thoughts on what aspects make certain auction domains interesting for them;
Also, DomainSherpa is now integrating with Muse.ai for episode transcripts and an AI-driven video player to easily look for topics, words, phrases, etc., and jump to the points in the video where they occur. Let us know your feedback!
Plus, all DomainSherpa podcasts are now up on our YouTube channel at DS.tv, and much more!
JT is joined by Jen, Ammar, & Adam – so be sure to tune in!!"
🚨NEW EPISODE DROP🚨@J10enbaum @JenSale @AmmarKubba & @adamstrong play the #DomainGame, review domains up for auction at @namejet ➕ #EXCLUSIVE reporting for the domain sale of YourRide_com… Check it out! 😎
🔗👇https://t.co/JmrXNk4Kc7#Domains #DomainNames #DigitalAssets pic.twitter.com/HJTK4In9bb

— DomainSherpa (@DomainSherpa) May 5, 2023