SEO and Domains with Sean Markey – DomainSherpa: Down The Rabbit Hole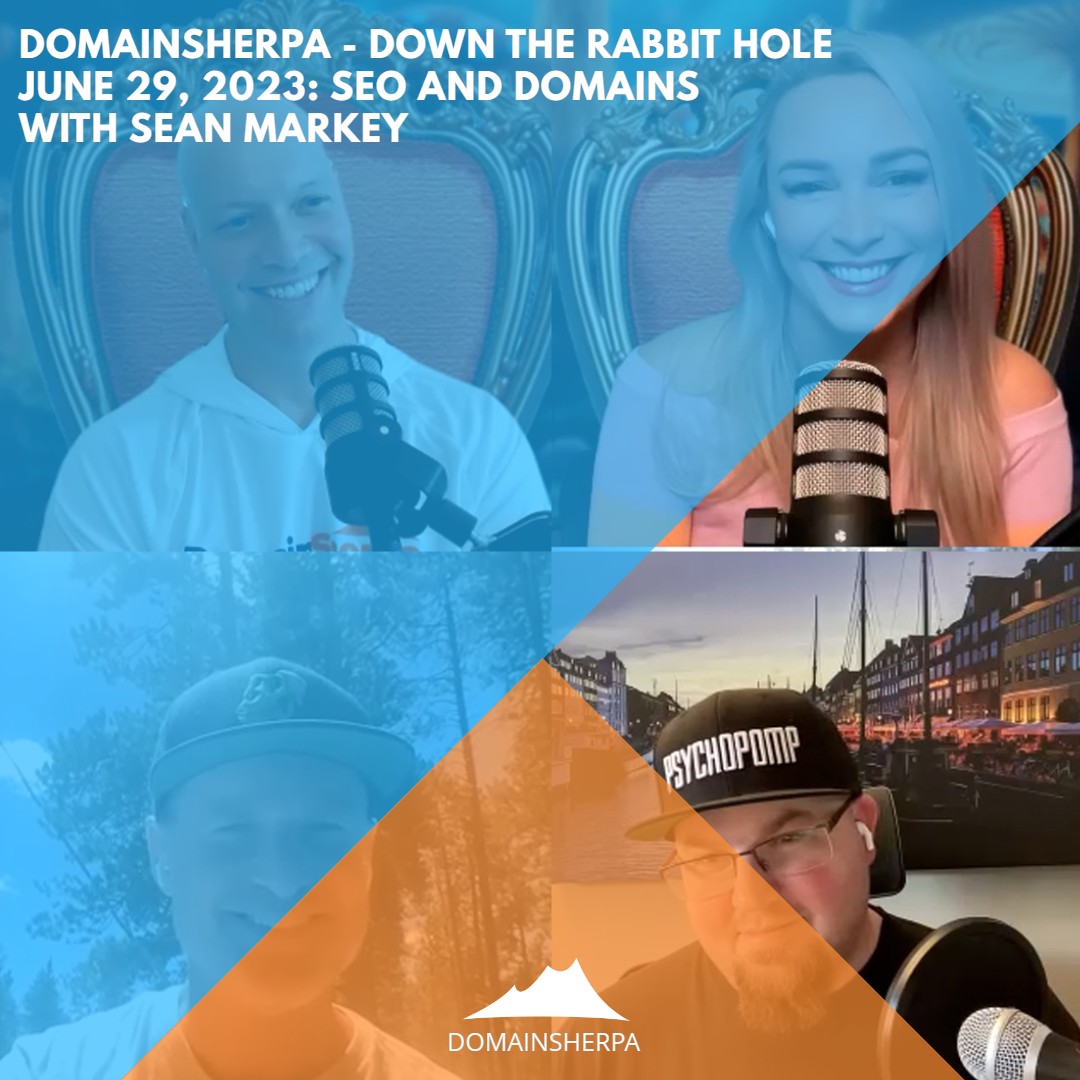 "As we say on DomainSherpa – all roads lead to domains. And in the reverse, domains has us venturing "down the rabbit hole" into different topics all the time. This is a tech-adjacent, digital asset, pop-culture, tangent-positive monthly podcast – with some domains stuff thrown into the mix for good measure.
In this episode, co-hosts JT & Jen Sale are joined by leading SEO expert Sean Markey & Shane to talk about SEO and domains!
So, tune in and jump down the rabbit hole with the Rabbit Hole Gang! And also be sure to check out Sean's newsletter at RankTheory.com!"
🔒 Unlock SEO secrets and boost search rankings! 🎙️💻 Join us on the latest episode of ⬇️🐇🕳️ as the Sherpas take a deep dive into SEO and domains with special guest Sean Markey. Don't miss out on the insights! Watch now on @YouTube! 📺 #SEO #Domains 🔗👇https://t.co/WP0c019luF pic.twitter.com/Kxn6aQE4tF

— DomainSherpa (@DomainSherpa) July 3, 2023