What is the purchase process?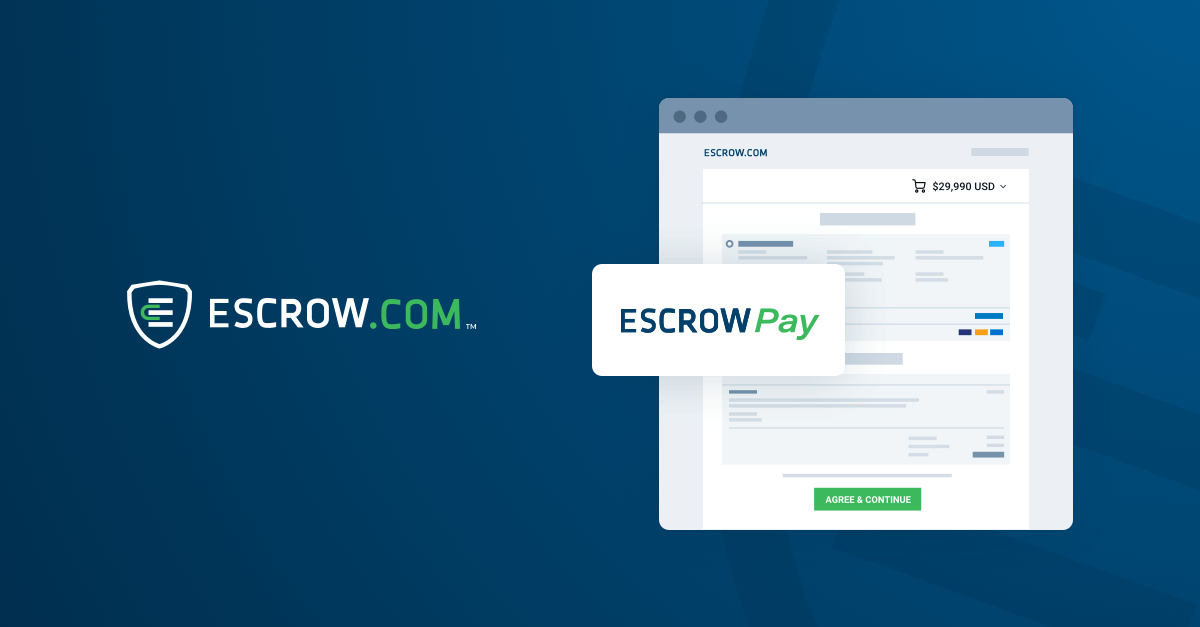 At Evergreen.com, we process domain name sales safely and securely via a 3rd party escrow provider, Escrow.com.
What is Escrow.com?
Escrow.com is an online escrow payment service headquartered in San Francisco, California. We're registered in California, licensed as an escrow service, and accredited with the Better Business Bureau.

Since Escrow.com was founded by Fidelity National Financial in 1999, we have securely handled transactions worth more than $4.5 billion.

In 2015, Freelancer.com bought Escrow.com, and the firm has continued to grow internationally, opening offices in Sydney, Buenos Aires, and Manila.
Whether you're buying or selling domain names or websites online, Escrow.com will protect you against fraud, deception, and irresponsibility.

As the largest online licensed and audited escrow operator, we safely hold the Buyer's payment in a trust account until the entire transaction is complete. That way, Buyers can be confident the domain will be registered in their name and Sellers can be sure they'll be paid.
How does Escrow.com work?
Escrow.com reduces the risk of fraud by acting as a trusted 3rd party that collects, holds, and only disburses funds when both the Buyer and Seller are satisfied.
Buyer and seller agree to terms. Either the Buyer or Seller initiates a transaction. After registering at Escrow.com, all parties agree to the terms of the transaction.

Buyer pays Escrow.com. The Buyer submits a payment by approved payment method to our secure Escrow Account, Escrow.com verifies the payment, then the Seller is notified that funds have been secured "In Escrow".

Seller ships merchandise to Buyer. Upon payment verification, the Seller is authorized to send the merchandise and submit tracking information. Escrow.com verifies that the Buyer receives the merchandise.

Buyer accepts merchandise. The Buyer has a set number of days to inspect the merchandise with the option to accept or reject it. If not approved, the Buyer will raise a dispute and enter the dispute resolution process.

Escrow.com pays the Seller. If the merchandise is accepted, Escrow.com releases funds to the Seller from the Escrow Account.
What are the fees?
The Buyer is responsible for any and all Escrow.com and domain name transfer fees (refer to your registrar of choice).
Got a question?
Please don't hesitate to contact us with any questions or issues regarding the purchase process and/or Escrow.com.